History & Structure
History of ATG

 and YATA
In 1973, Abdulkarim Abu Taleb, as a pioneer of the Yemeni tourism branch, founded the first agency in Yemen. Henceforth, YATA, Yemen Arab Tourism Agency, carried on working with increasing success together with continuously increasing numbers of international partners:

YATA organised cross-border tours between North and South Yemen, which despite the difficult conditions were all, without exception, able to be carried out with success.

Founding of the Seyun-Hotel. Due to the lack of accommodation, a simple hotel was opened in Seyun.

Founding of the YATA-Camp. A simple camp was also opened in Al Khokha at the Red Sea, enabling overnight stops in the Tihama to be made.

As from 1980, apart from together with YATA, Abdulkarim continued to work with increasing success in other areas of business:

1991 Second Gulf War after the Iraqi invasion of Kuwait. The consequences for Yemen are disastrous, even the tourism industry suffers.

1994 the civil war in Yemen sets the development of the country even further back. Abdulkarim uses his connections and sources of information and anticipates the civil war. Initially under strong criticism, YATA, as the only agency, cancels all groups and abandons current tours before fighting breaks out. No customers come to harm.

2000 YATA is gradually restructured and modernised.

2001 Abdukarim acquires the only international certified diving base in Yemen in a joint venture with our German partner "Extradivers International". The base is extended, and since then has been operated by experienced diving instructors thereby complying with Extra Divers standards.

2001 the ATG – Abu Taleb Group is founded as a Parent Corporation for all areas of business within which Abdulkarim is active. As a core business, the tourism area is affiliated within ATG. The diving base is conducted as the first subsidiary company.

2002 the new ATG headquarters is opened.

ATG severs ties to the Seyun hotel and the YATA-Camp in Al khokha. Over a longer period of time, both are unable to comply with quality standards.

since June 2004, ATG has been working together with the company Reise Schutz AG Versicherung, a German insurance company. Travellers wanting to travel from Yemen to Germany are able to take out travel insurance with us.


 
Structure ATG
The parent corporation ATG Abu Taleb Group with its core business of tourism is under 100% ownership of Abdulkarim Abu Taleb. The forerunner company YATA Yemen Arab Tourism Agency has been taken over by this parent corporation.
There are associates with varying percentage holdings within all subsidiary companies. The organisation and structure of the subsidiary companies is closely connected to the parent corporation.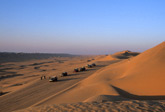 Desert trip with ATG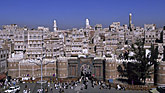 Bab Al Jaman-Sana'a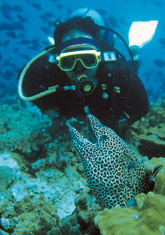 Scuba diver